Best Of
Why is OhmConnect ignoring their system bugs and ignoring their customers? I've been platinum for 12 weeks but due to a bug it's been stuck on silver. I've reported it 5 times and lost all 2x bonus for 12 weeks. I keep getting told we'll get back to you and hear nothing until the case gets closed randomly.

Also spin to win showed I won 3 times but they never allowed me to collect claiming a glitch. I sent screen shots and even agreed to take 1/2 or 1/4 of the prize. Each time I've been ignored.

I have up on this but the status is ignoring as why make all the effort if they won't fix the system.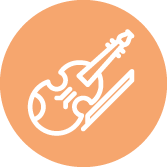 SJCare
This would be nice, Havent had a mega in a while.
First three hour OhmHour ever tonight... fridge food is supposed to keep for four hours IF YOU KEEP THE DOOR CLOSED... I've got kids who go into the fridge without thinking. So I try to keep them out but I am not comfortable with more than 2 hours. Problem is that turning on for the third hour eats your savings from the first two hours as the fridge works to bring everything back to temp... I've got a connected plug. But I think I am going to exclude it from OhmHours, and then manually set Kasa to turn it off for the last two hours. That way when the fridge goes nuts cooling down again, it is after the OhmHour(s).