Is ZERO notification for a Mega Ohm Hour a Mistake or Part of the Plan?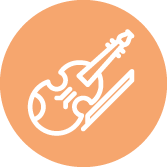 logansama1
Member
Posts: 11
Today is Tuesday, June 11. I was on my dashboard and happened to notice that I'm "In" for a Mega session of 2 hours that started within minutes. We never recieved a text or email about it. We've powered down and are 15 minutes in but there's still no notification. What's the deal? Our last Mega Ohm Hour was just a couple days ago.
This discussion has been closed.