Support ignoring their bugs...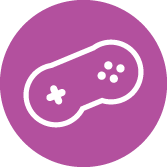 SJCE
San Jose,CA
Member
Posts: 11
Why is OhmConnect ignoring their system bugs and ignoring their customers? I've been platinum for 12 weeks but due to a bug it's been stuck on silver. I've reported it 5 times and lost all 2x bonus for 12 weeks. I keep getting told we'll get back to you and hear nothing until the case gets closed randomly.

Also spin to win showed I won 3 times but they never allowed me to collect claiming a glitch. I sent screen shots and even agreed to take 1/2 or 1/4 of the prize. Each time I've been ignored.

I have up on this but the status is ignoring as why make all the effort if they won't fix the system.