More climate-friendly prizes, please!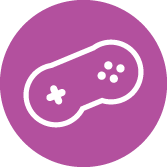 melrohde
Member
Posts: 1
Hi all - I'm a big fan of Ohm Hour, and love how you all are making it easier for us to minimize our fossil fuel usage during peak hours.
However, what I don't understand is why the big prizes are trips to Hawaii. This seems completely counter intuitive to me, since air travel is extremely carbon intensive. In fact, one round trip flight from SFO to Hawaii emits 1 metric ton of carbon dioxide. That is half of the annual per capital emissions that scientists are recommending we emit to prevent the worst impacts of climate change.
Here is a post from the Sierra club in Oahu that discusses how tourism to Hawaii is threatening the island sure to climate change (https://sierracluboahu.org/civil-beat-air-travels-carbon-footprint-takes-a-big-environmental-toll-in-hawaii/).
Honestly, I think most people would just be happy to receive cash for the ohm hour prize. How does everyone else feel?
Melissa