Did Sophie at OhmConnect enroll you in AutoOhm WITHOUT your permission? She did that to me.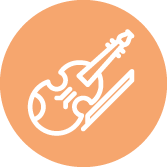 doug-spindler
Member
Posts: 1
I just received an email from Sophie at OhmConnect saying she just enrolled me on AutoOhm in which I have to pay $5.00 per month all without my consent, permission or knowledge. I am on OhmConnect's support web page and Sophie stated a chat session with me but is refusing to answer my questions or remove me from AutoOhm.
Has this happened to anyone else?
How do you get out of AutoOhm?
Who at OhmConnect gave authority to Sophie to charge people $5.00 per month with out permission?
I'm posting on Reddit, Twitter, Instagram and Facebook to see how many other people Sophie did this to.
This is really dishonest.