Fair compensation for low energy users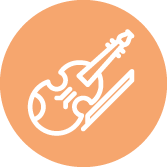 friendlyfiregoddess
Posts: 2
Member
Like many who have expressed frustration with OC I am a low electricity user. My forecast usage is usually 0.07-0.1 KW/hr. At this rate I can never reach Gold or Platinum as there is no possibility of my achieving a 1 KW/hr reduction in power usage.
But I consistently achieve a 50% reduction in predicted power usage during the OhmHours (generally by turning off my refrigerator, all lights and all power strips). I feel that those of us that can do this should be more fairly compensated for our efforts - similar to those whose baseline usage is 2-10 fold of ours. Perhaps OC would consider using a percentage reduction in use rather than actual KW-hours for rewarding low energy users?
What does the community think? Would appreciate a thoughtful answer from OC.