Bronze #OhmHours have now been released! Anyone who has a status of Bronze must TELL US HOW YOU'RE SAVING in order for a chance to win prizes. You won't earn or lose points, but you've got to respond to your alerts! Read more in the post.
OhmHour "usage" incorrect again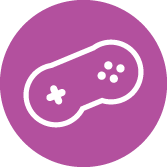 Seagirl714
Posts: 2
Member
This has only happened to me twice (once 17 weeks ago, once 2 days ago) but it is SO FRUSTRATING. I know with 100% certainty that I turned off all devices, unplugged unneeded devices, and even left the house...but somehow my usage was super high? Like my baseline has been as low as 0.077 with this strategy but somehow it was 3.419? Nope, definitely not. It's absolutely ridiculous that I'm losing points and my streak when I know I did it right and the reading is wrong.