9/23 OhmHour Points?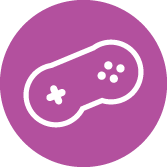 SJCE
San Jose,CA
Member
Posts: 11
Did anyone else get abnormally low points awarded for the MEGA OhmHour on 9/23? My forecast was 1.55 kWh and MEGA goal was 0.448 kWh. I used 0.064 a reduction of 58%.

Usually i'd earn between 1000-2000 points during a MEGA with these savings or between 200-1000 points during non-MEGA's. I realize a wide range is to be expected as there are dozens of factors.

But I earned 75 points. That's 15 base points, 30 MEGA points, 15 streak bonus points, 15 status points.

That means my base award was $0.15 and after all the bonuses it was $0.75.

Curious if others saw a similar low award as perhaps OhmHour was pushing for savings but budget wasn't there to award points. Just curious what others got.